Automotive
(Repairs & Servicing)
ACT Brake Service
ACT Brake Service
21 Huddard Court,
Mitchell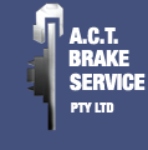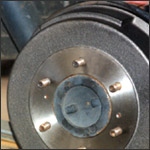 Description
ACT Brake Service is a locally owned company formed in 1966 by a family whose connections with the motor repair industry extends back to the 1920,s. From humble beginnings as a 2 man business operating from a back street in Dickson we has grown to be Canberra's largest Brake & Clutch Specialist with 4 branches serving local motorists and the Motor Trade throughout SE NSW.
We specialise in brake & clutch repairs and also in front driveshaft replacements for front wheel drive cars, and are one of only a few genuine brake specialists in the Canberra area.
In the over 35 years of specialist brake service to Canberra we estimate that we have carried out over 200,000 brake repair jobs and have staff with a combined total of over 200 years as brake specialists. Now that's experience!!!

Products and/or Services
At ACT Brake Service our best-known service is our FREE Brake Safety Inspection and Report*. This consists of a test drive, a full wheels-off inspection and a written report on all aspects of the condition of your cars braking system. To take advantage of this service just call or email any of our branches to make an appointment that is convenient to you.
Act Brake Service offers a FULL WORKSHOP BRAKE CLUTCH AND DRIVESHAFT REPAIR SERVICE including the supply and fitting and repair of;
Disc pads
Brake shoes
Master cylinders
Hydraulic cylinder sleeving
Disc brake calipers
Wheel cylinders
Slave cylinders
Custom brake hose making
Power brake systems
Clutches
Drive shafts
And the Machining or Grinding of;
Disc rotors
Brake drums
Flywheels
FOR PASSENGER VEHICLES, COMMERCIAL VEHICLES UP TO 8 TONNES IN WEIGHT, CARAVANS AND TRAILERS.
AND YES, We can provide minor servicing (oil, filter changes etc.) whilst your car is in our workshop.
*On Passenger and most light commercial vehicles.