Fashion & Beauty
(Alterations)
Professional Pearl & Bead Re-stringing - expert advice as well as skilled craftsmanship
Pearl & Bead Re-stringing by Rocksichord
Campbell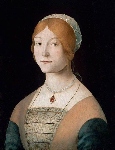 Description
Rocksichord offers a re-stringing service for your broken and injured necklaces. As an experienced bead stringer, Rocksichord will refurbish your old and mangled necklaces. Rocksichord finds genuine satisfaction in completing a beautiful necklace. There is no job too big or too small for her to handle. Rocksichord can do intricate necklaces and "just for fun " beads and pearls. Restringing with knots between each bead and pearl is her specialty. All of Rocksichord's repairs come with a one year warranty. Please email rocksichord@internode.on.net to discuss the details.
Products and/or Services
Here is how our pearl restringing service works: * You let Rocksichord know by email (rocksichord@internode.on.net) you need a necklace restrung and any questions you may have. * Rocksichord will contact you by return email to make arrangements for your project. Telephone contact is preferred but not necessary. When you send your beads/pearls we recommend that signature confirmation or insurance be put on the package. * Rocksichord photographs everything she receives for your protection and sends a copy back to you by email letting you know she has your item. * When your item is completed - Rocksichord returns it to you with insured mail. No worries, no stress. From the chart below you will see what it will cost but Rocksichord does not proceed until you receive an exact price so there are no mistakes. Rocksichord's pricing structure is more than fair and usually she is accurate from the chart but sometimes adjustments have to be made, which she does when you send her the email. Threading Price List - Retail Unknotted Necklace - Up to 60cm - $28.60 60cm - 80cm - $31.90 80cm - 100cm - $35.20 100cm - 120cm - $38.50 $22.00 for each additional strand in multi strand twist. Bracelet - $22.00 / strand $17.60 for each additional strand in multi strand twist Knotted Necklace - 16" (40cm) - $46.20 18" (45cm) - $48.40 20" (50cm) - $50.60 22" (55cm) - $55.00 24" (60cm) - $57.20 26" (65cm) - $59.40 28" (70cm) - $61.60 30" (75cm) - $63.80 32" (80cm) - $68.20 34" (85cm) - $70.40 36" (90cm) - $72.60 Bracelet - $30.80 per strand Please inquire for pricing on new clasps. Postage and insurance is extra. Rocksichord can also re-design pieces with missing beads or parts, or can use your loose beads to design something special just for you!
Trading Hours
7 days a week