Sports & Recreation
(Flying)
Learn to Fly like a Bird
Airescape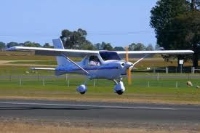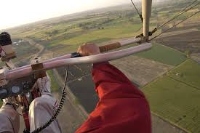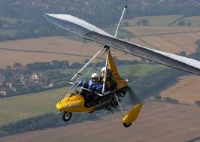 Description
Do you just want to fly? The thing is you can get your licence in 20 hours or so instead of the average 50 or so hours the boring sort of licence takes. And it costs a lot less per hour.
Airescape's most famous student is probably Dick Smith, aviator, adventurer and businessman, jet pilot, helicopter pilot, the first man to circumnavigate the world solo in a helicopter, former Australian of the Year, Airescape student, customer and friend, who says simply:
Anyone who has a wish to fly should come and fly with Peter.
Products and/or Services
We are based in Tumut in NSW near the snow country and the Murray River. We are not far from Canberra (2 hour drive) or Albury by air or road and only about half an hour by Ultralight from Wagga Wagga. And all the excitement of the Victorian Alps is just a couple of hours by Microlight over the border???
The landscape around Tumut is beautiful country, lots of variety, lots to see and perfect for learning to fly with very little other traffic to worry about or wait for.
We all take you from your first flight through your licence and then your Cross Country training. We???ll provide the theory training if you need us to (especially for Cross Country).